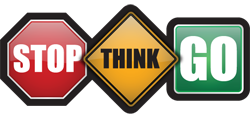 This section is one of my favorite sections. It can also be known as the San Fransisco Effect model.
Market do not go straight up or down that often. They set back and continue. This is a very uncomfortable pattern for most traders. The fear of giving back what they just made can take a lot out of people to be able to hang in there.
Or, get in after the move started. In both scenarios, this can be very fearful. Reason is, if long the market and the current bar is red (below it's opener), and the models say stay long or get in for the next move.
Of course, there is no perfect world and sometimes they don't work out. But, the models below show the chart patterns we have recognize that traders can look out for to attempt to get in a move that has already started.